Virtual Language Tables 2023 Fall has started!
Virtual Language Tables (Commonly known as VLT) is a place where students from Osaka Metropolitan University (OMU) and students studying Japanese at our partner universities/colleges in the U.S. can interact internationally online and enjoy learning about various cultures using English and Japanese in a casual way.
.
The sessions for 2023 Fall has started!
The first day is successfully finished! The session started with a little nervousness but a lot of laughter!
We are still looking for participants after October!
If you are interested, please feel free to contact the COIL division😊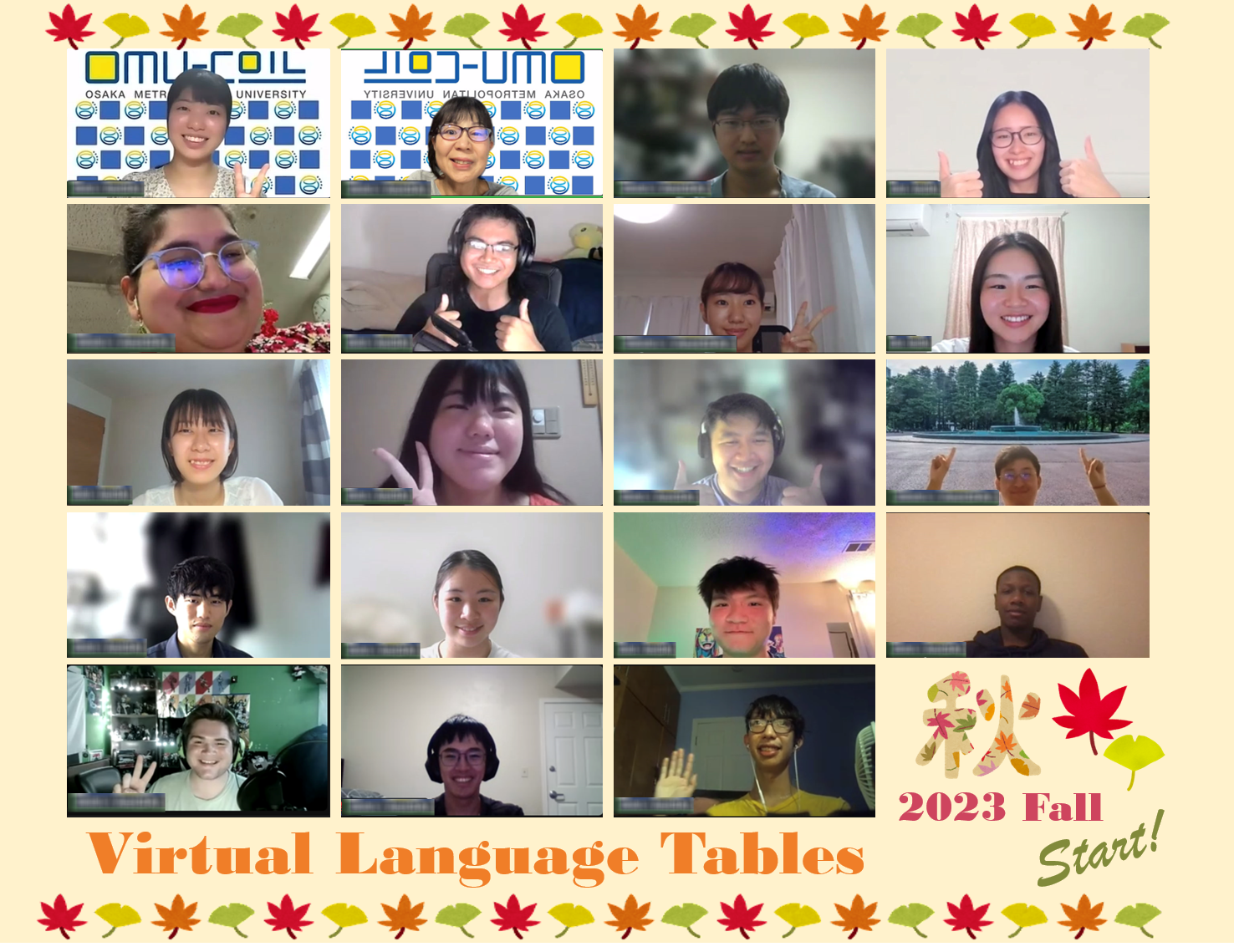 #Virtual_Language_Tables
#VLT
#Osaka_Metropolitan_University
#Osaka_City_University
#Osaka_Prefecture_University
#International_exchange